Pitches for Danish-Bavarian Partnerships
More than 30 researchers and companies in the field of robotics gathered for a Danish-Bavarian matchmaking event on 29 November 2019 in Munich. The purpose was to exploit the potential for collaboration in ICT-Robotics calls under Horizon 2020. The event gathered top experts in the field of robotics research and innovation, while showing that there are strong incentives for Denmark and Bavaria to collaborate in this area.
On the 29th of November 2019, Innovation Centre Denmark in Munich and the Bavarian Research Alliance gathered 30+ researchers and companies for a workshop targeting collaboration within Robotics in Horizon 2020. The purpose: New joint Horizon 2020 proposals between Denmark and Bavaria.
While Denmark is performing well in Horizon 2020 in general (2.54 per cent of total EU contribution), the participation is less prominent in the Industrial Leadership pillar of the framework programme (1.87 per cent of total EU contribution). On the other hand, Bavaria is the top performer among the German federal states under this pillar, accounting for no less than 40 per cent of total EU contribution to Germany from Horizon 2020 under Industrial Leadership as well the ICT programme. The specific area of robotics – part of Industrial Leadership - is a stronghold for both Denmark and Bavaria. Thus, an obvious focus for a joint Danish-Bavarian workshop.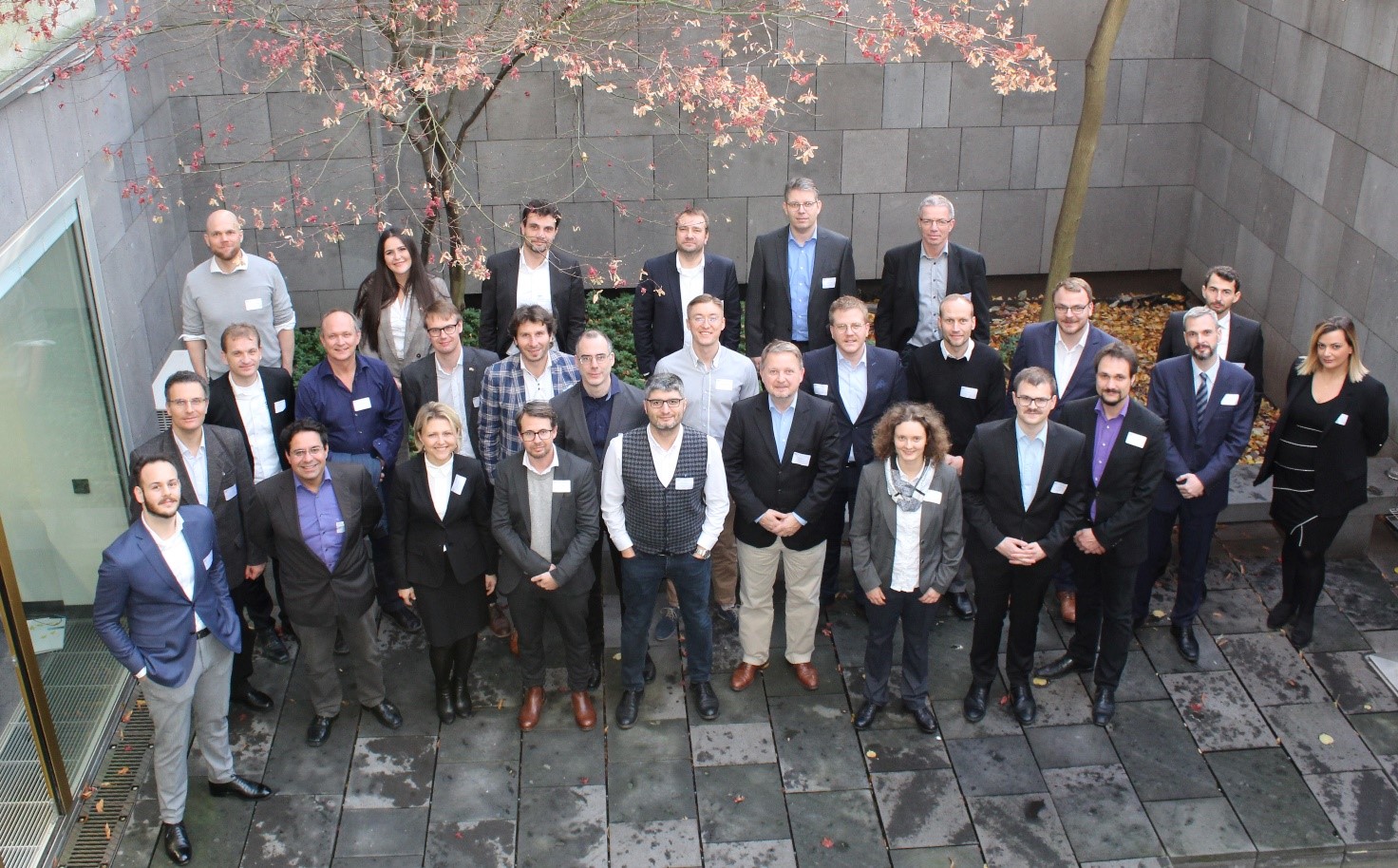 Almost all participants presented a 5 minute pitch highlighting their key research activities, areas of collaboration opportunities as well as expectations from potential partners. The interest in pitching was overwhelming, but so was the discipline among the presenters. More than 20 participants made a pitch, and these pitches laid the foundation for the following networking session, which continued over lunch and throughout the afternoon because of the highly engaged researchers and companies.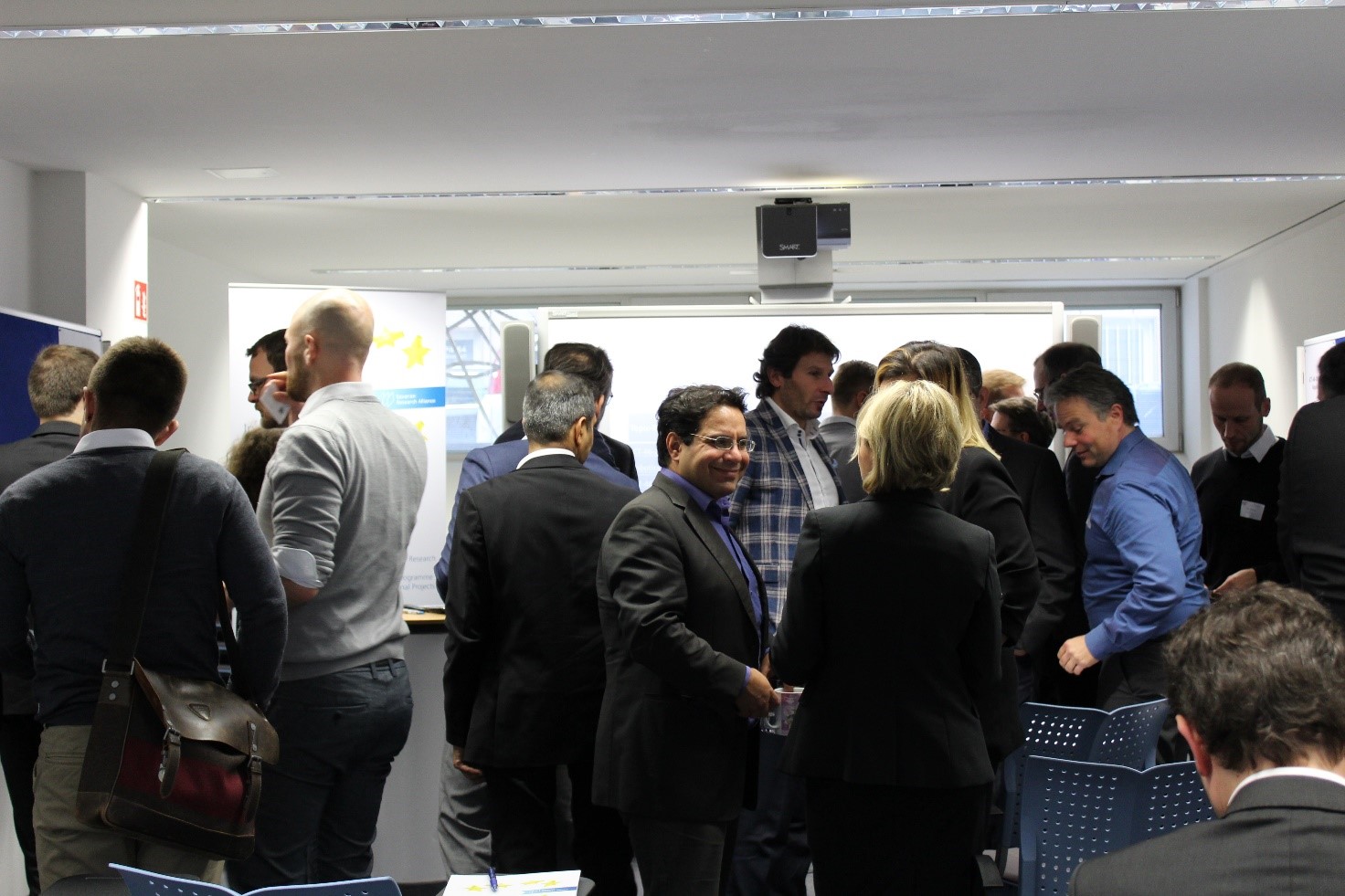 LEE_BED: A case of a successful Danish-Bavarian partnership
Among the cutting-edge research and project opportunities presented were; printing houses by way of additive construction robots, human-robot interaction in production environments, as well as biorobotics which allows for "doing biology with robots", whereby animal properties or skills are replicated using engineering methods. Just to name a few.
To inspire the participants to form new cross-border partnerships, the Danish Technological Institute (DTI) and Axia Innovation from Bavaria presented their collaboration through LEE_BED: A Horizon 2020 funded project providing an innovation test bed for the development and production of nanomaterials for lightweight embedded electronics.
The partners in LEE_BED have developed a tool, which allows small- and medium-sized enterprises (SMEs) to further their products within electronic printing and get them to the market faster.
DTI is coordinating the project and Axia Innovation is involved in the dissemination of project results to key stakeholders.
Currently, LEE_BED is preparing an open call for companies to submit an expression of interest enter the testbed to validate their ideas and reach the maximum exploitation potential.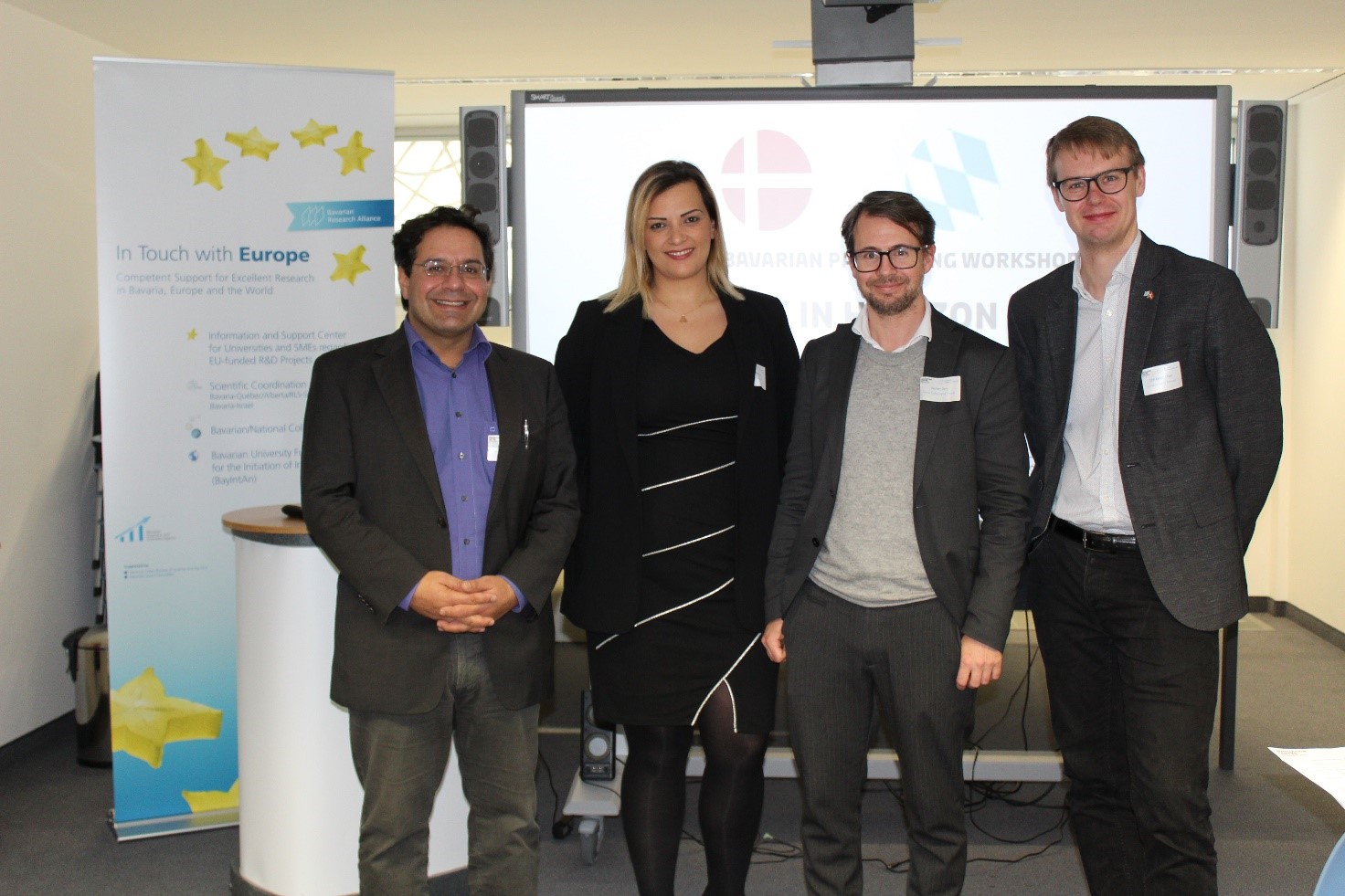 Networking and matchmaking for joint proposals
The numerous pitches, best-practice cases, as well as advice on how to approach the topics in focus, did not discourage the participants to very actively engage in the dedicated networking session in the afternoon of the workshop. Specifically, researchers and companies interested in partnering on proposals within ICT-46-2020: Robotics in Application Areas and ICT-47-2020: Research and Innovation boosting promising robotics applications put their business cards on blue bulletin boards, as they entered the discussion on concrete collaboration opportunities.
The Robotics/ICT workshop was the second workshop hosted this fall between Innovation Centre Denmark and BayFOR. Earlier in November, the partners organised a workshop on Nordic-Bavarian collaboration within hospital and health care opportunities. We encourage you to get in touch with us and stay tuned for potential new matchmaking workshops targeting international research and innovation collaboration in 2020.
FACT BOX: Danish-Bavarian Workshop on Robotics/ICT in Horizon 2020
The workshop took place on 29th of November 2019 from 10:00-15:00 at the premises of the Bavarian Research Alliance, Prinzregentenstraße 52 in Munich.
33 researchers and companies (23 from Bavaria and 10 from Denmark, participated in the workshop)
The programme
Welcome (Innovation Centre Denmark & BayFOR)
First session of pitches by participants
Coffee break
Second session of pitches by participants
Presentation of selected Robotics/ICT topics under Horizon 2020
Services of Innovation Centre Denmark & BayFOR
Lunch break
Best practice case: Danish-Bavarian collaboration in Horizon 2020 (The LEE_BED Project)
Matchmaking and networking
Contact the organisers for more information

- Ulrik Kjølsen Olsen, Research & Innovation Attaché, Innovation Centre Denmark – Munich. Phone: +49 171 309 6314, Email: [email protected]
- Dr. Panteleïmon Panagiotou, Head of Head of Unit, ICT, Engineering & Natural Sciences BayFOR. Phone: +49 89 9901888-130, Email: [email protected]
Link to Innovation Centre Denmark - Munich